Unlock the power of virtual events
Create an experience your audience will remember.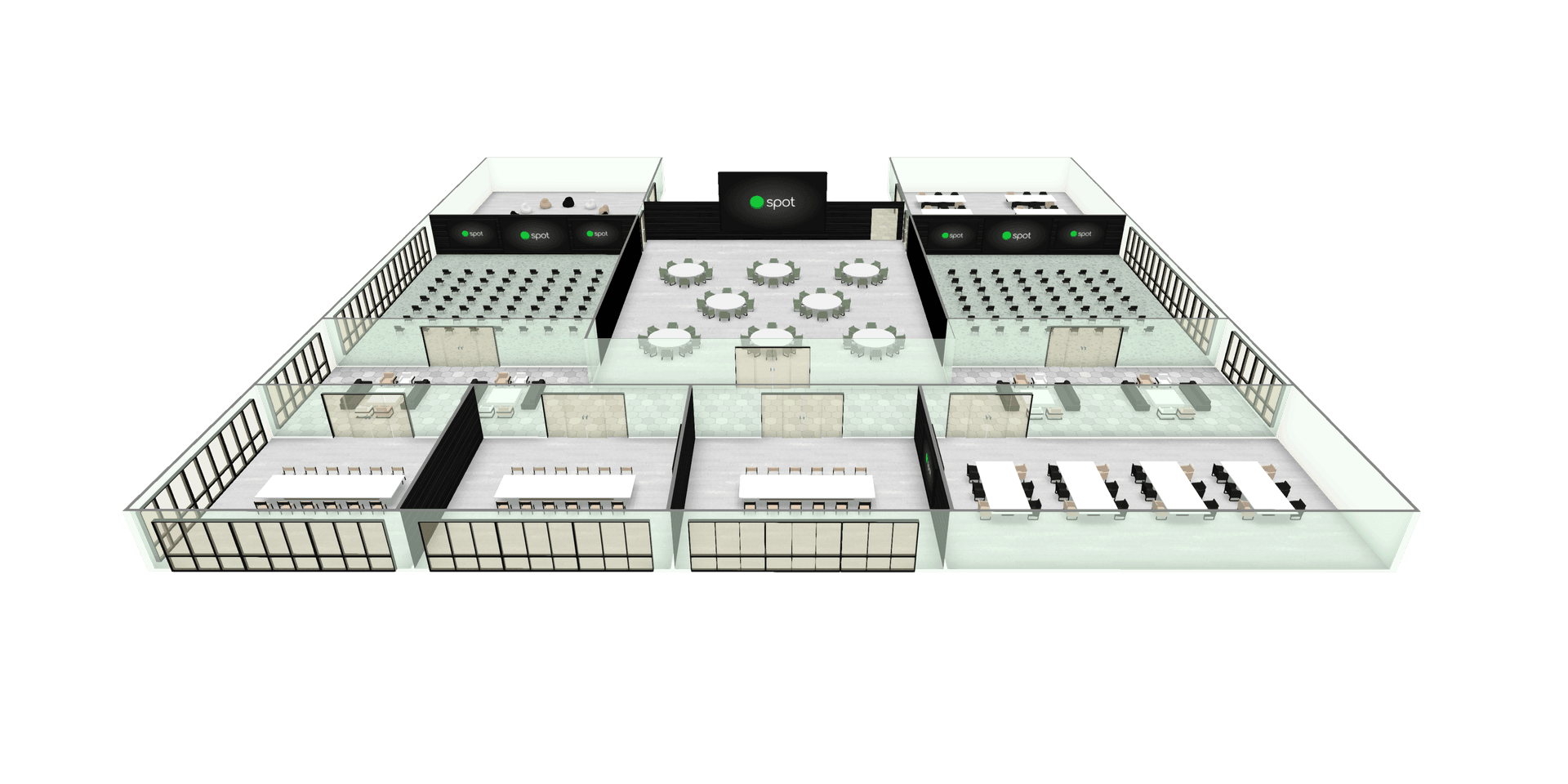 Create a fully customized immersive space for all types of events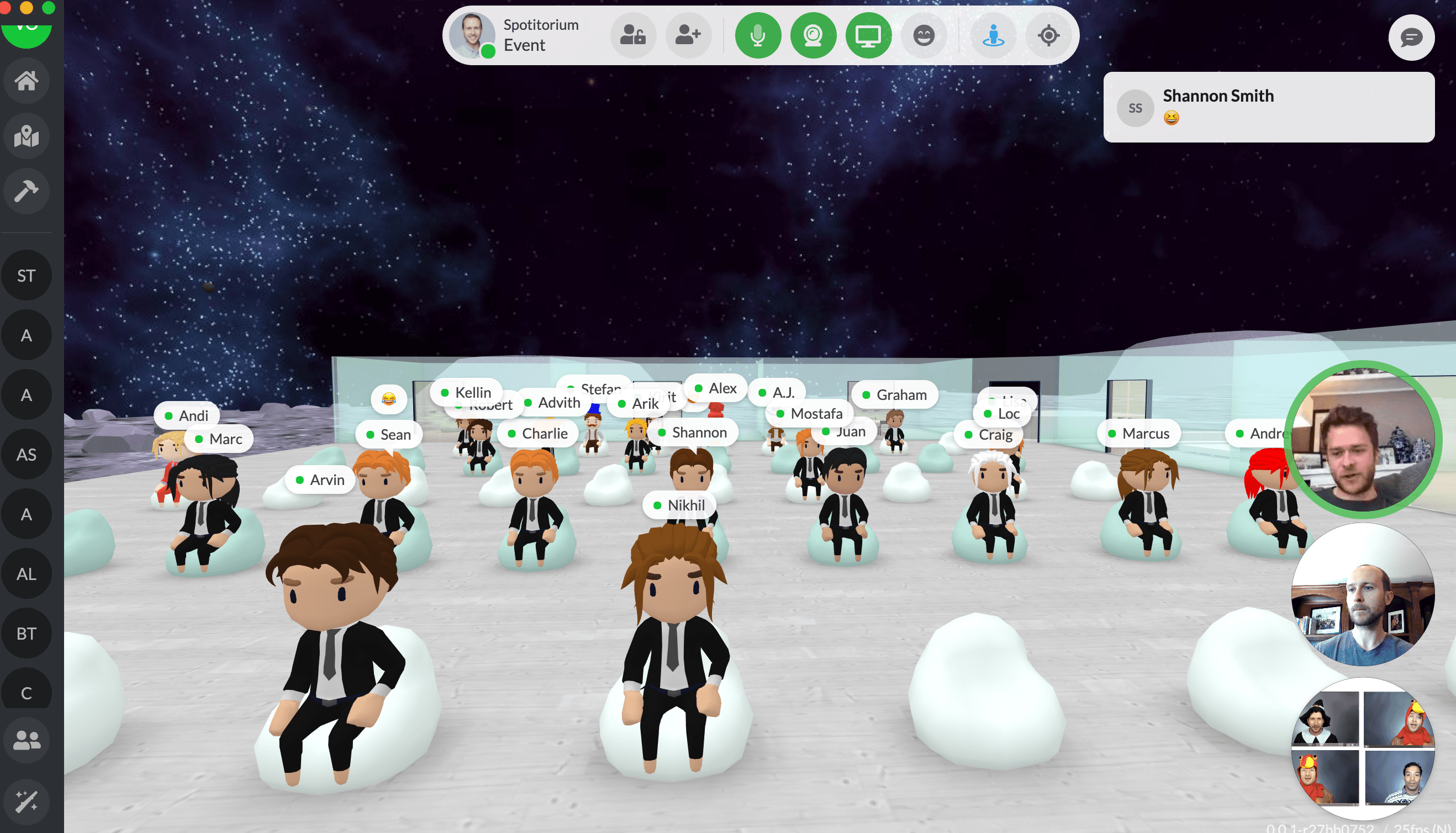 Go beyond video tiles
Captivate your audience with an immersive experience and a real sense of presence.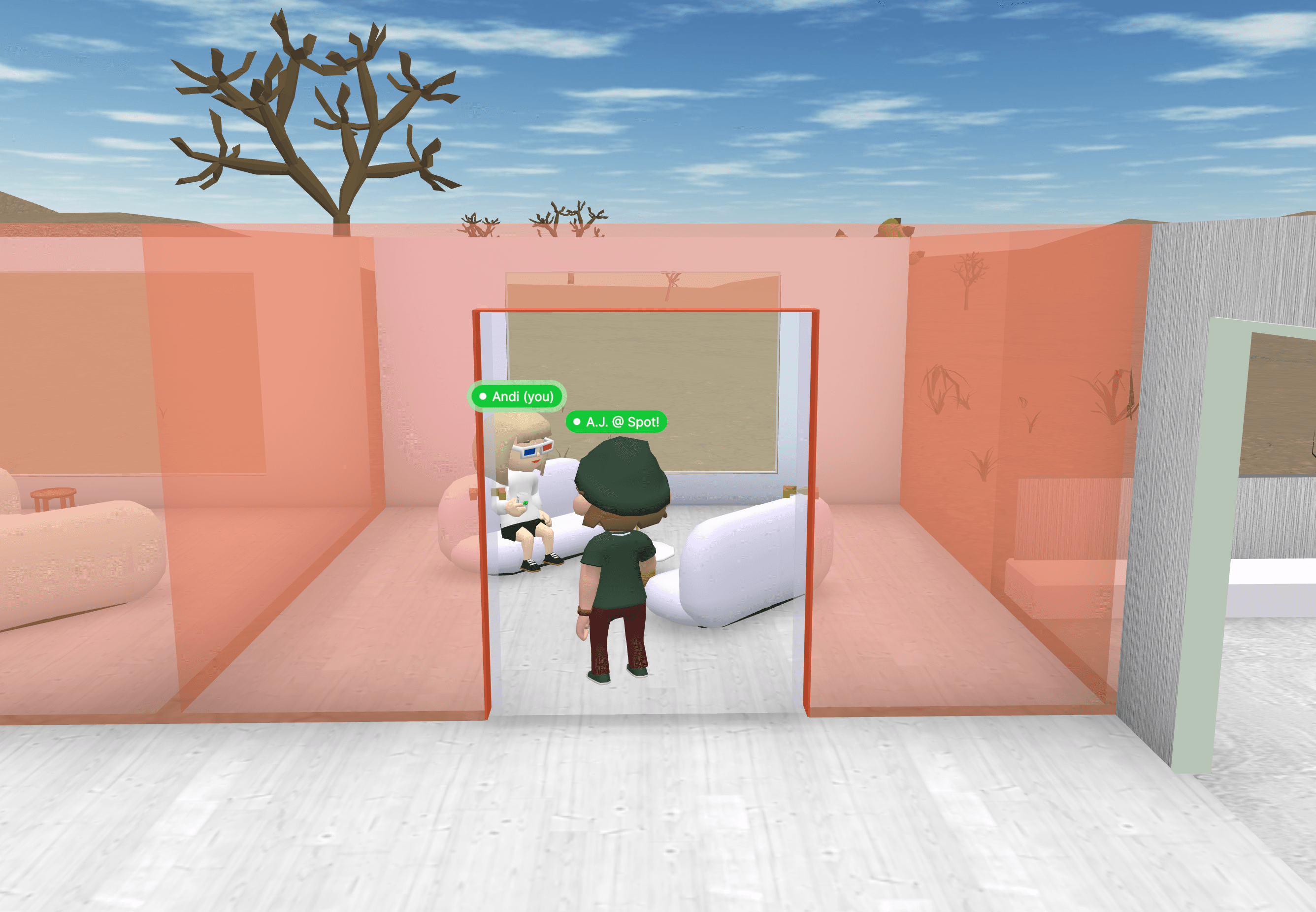 Transition seamlessly
Attendees can start in the lobby, move into the main presentation, and then finish with breakout sessions, all by just moving around.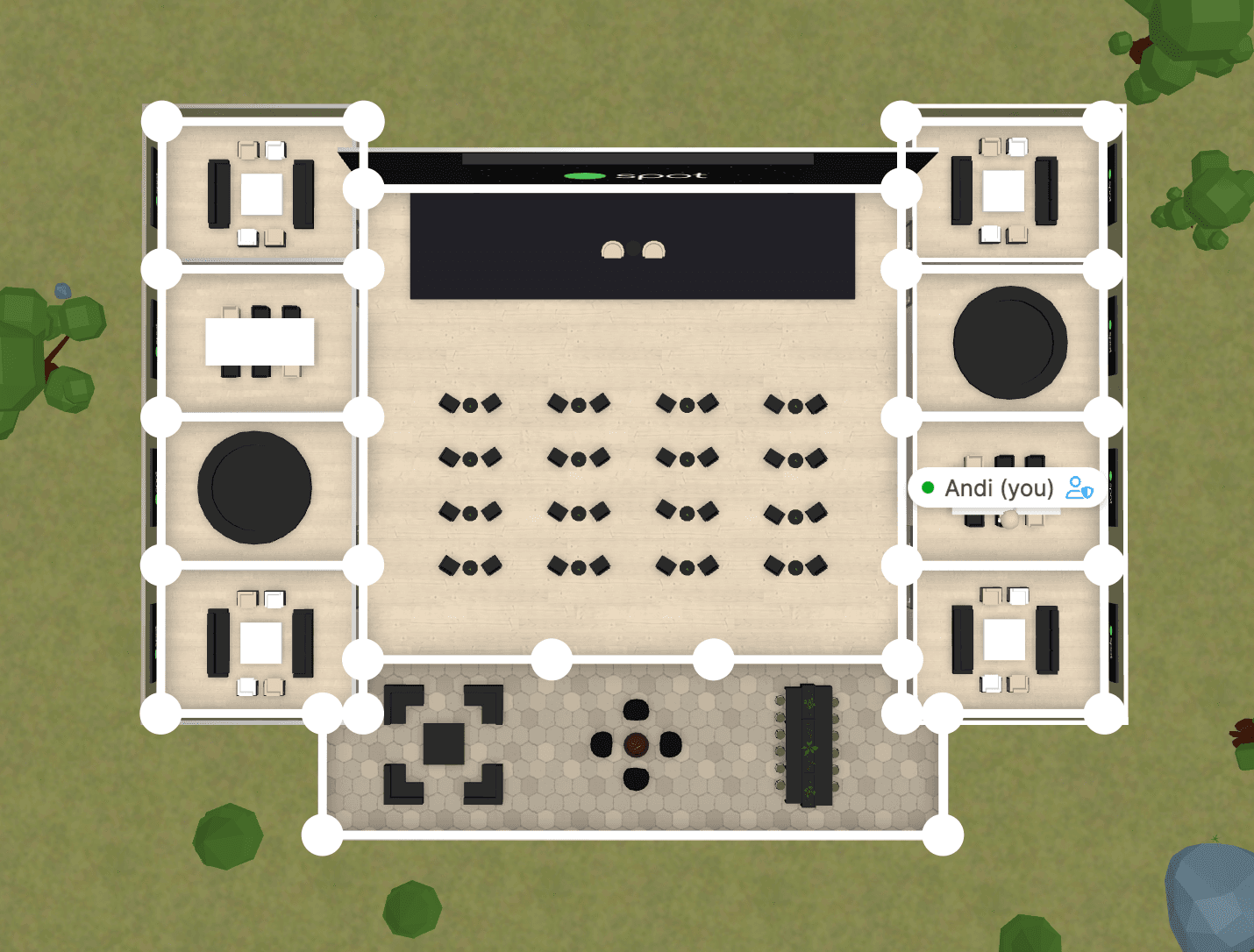 Build the perfect space
Breakout rooms, lobbies, stages, and more — the only limit is your imagination.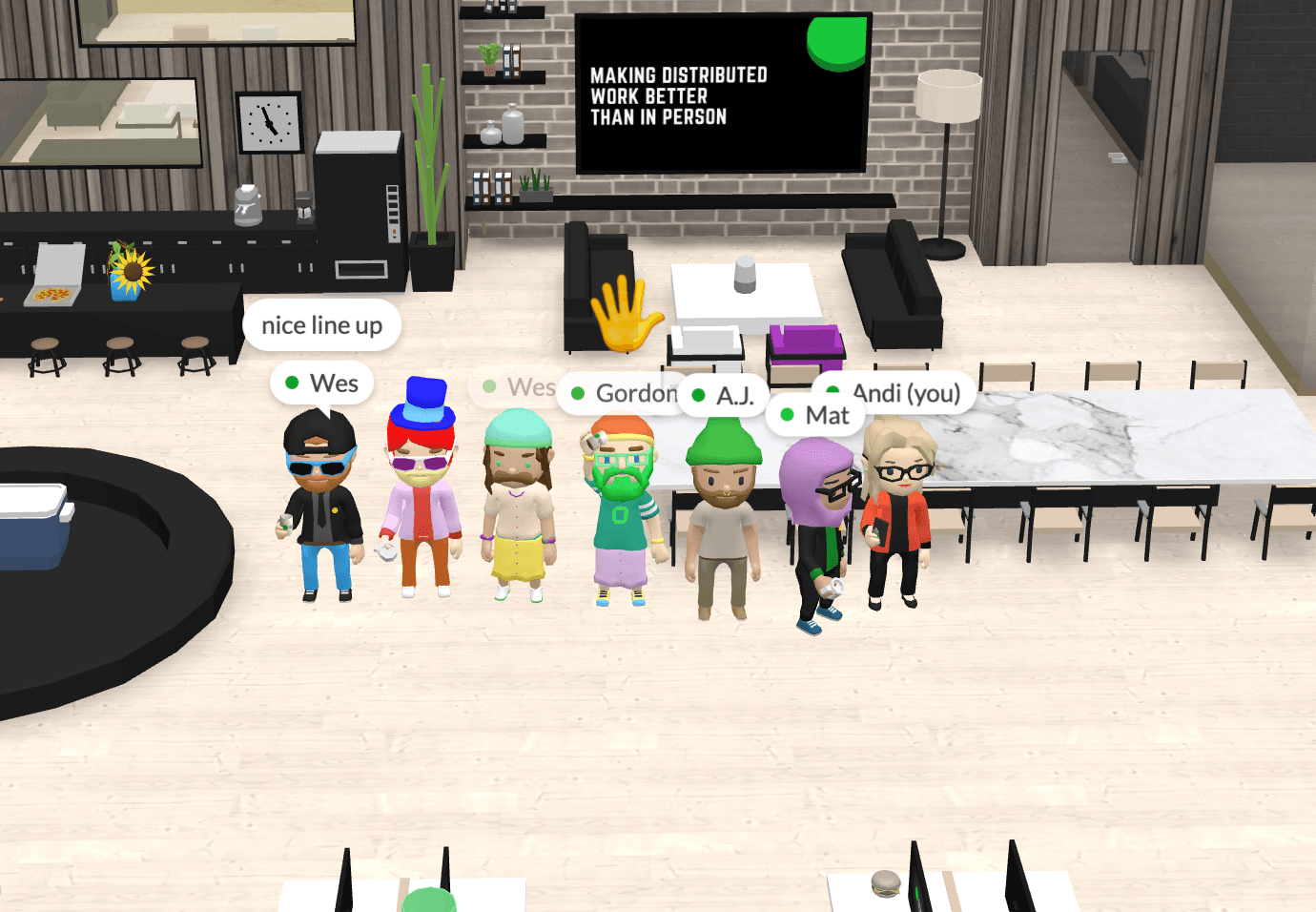 Next-level networking
Spatial audio, organic movement, emotes, and more enable organic and meaningful interactions.
Full-featured
A rich set of moderating functionality, recording, chat, and a whole lot more will make sure your event is successful.
Join 20,000+ teams using Spot to make this new way of working, work.
Embrace the new normal with your very own, customizable online workspace that gives you the best of in-person and remote working.