Remote work is an irreversible trend. As the majority of both employees and companies lean towards a remote and/or hybrid working environment, it is clear that a distributed working environment is here to stay.
The problem? Remote work is hard. Connectedness and communication issues top the list of issues employees and companies face. Employees report greater productivity, yet feel more isolated and disconnected. Companies have more competitive access to talent and reduced costs, but face an impending risk of losing employees and lack of culture and innovation. These problems also become universal as companies scale, their workforce spreading across multiple offices and geographies.
Today we are officially unveiling Spot and turning on self signup. This is the culmination of a year of research and development to create the most powerful and lightweight virtual office experience on the market. Spot enables the highest performing organizations and communities to solve these problems by communicating more effectively and increasing engagement.
What is a virtual office?
Put simply, a virtual office is a tool that conveys presence and makes communication ridiculously easy. Users can see each other, easily digest each other's approachability, and can start conversations with a click of a button.
On a deeper level, a virtual office provides a sense of "place", creating the context necessary to intuitively understand where people are, what they are working on, and how they are feeling. It provides a persistent spatial setting to uniquely represent an organization and help develop culture and embed values and relevant information.
It's all about a "sense of place"
Place is an important concept. There is something fundamental about the human experience which is spatial in nature. Place impacts everything from information organization to human interaction– all of which are highly relevant to companies and organizations. This is the big bet we are making here at Spot.
These are aspects that are difficult to accomplish through a traditional two-dimensional web application. When interviewing remote workers using existing tools, we would frequently here things like:
The 2D list of people makes me feel like I'm constantly interrupting someone regardless of their availability setting
By providing a richer representation of users within the workplace, other users are able to glean more information about how approachable they are and able to engage them in easier and more interesting ways; a more meaningful sense of presence is created. There is something magical about dropping in on a meeting because you see them performing celebratory backflips.
There is something magical about dropping in on a meeting because you see them performing celebratory backflips.
Studies show that employees who customize their workspace and display personal objects have increased motivation. In Spot product, customization is a first-class citizen. Users have full control over their space and can easily change everything from the furniture to the floor-plans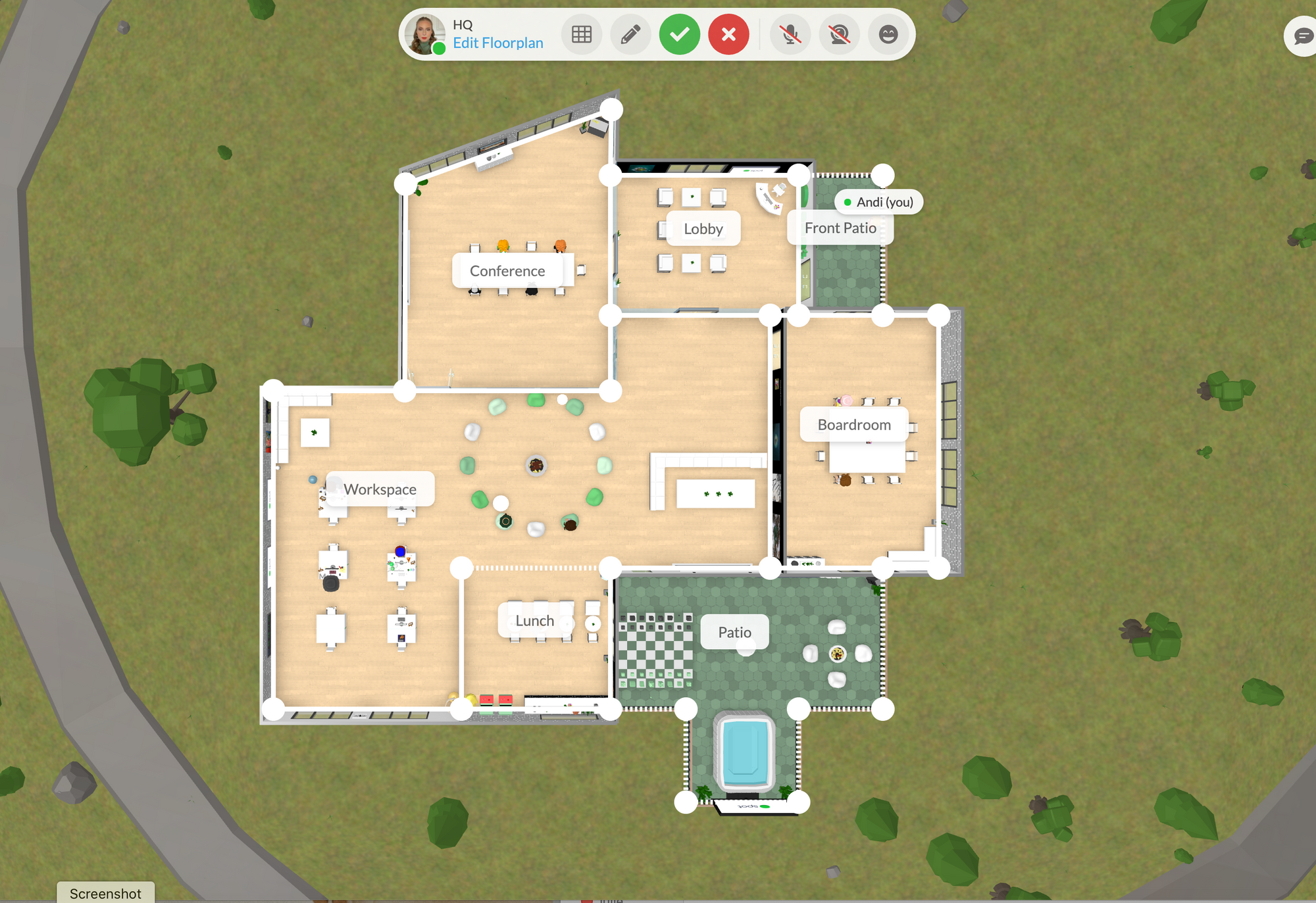 This extends not only to aesthetics, but also to important business data. Realtime data and dashboards can be embedded directly into the workspace.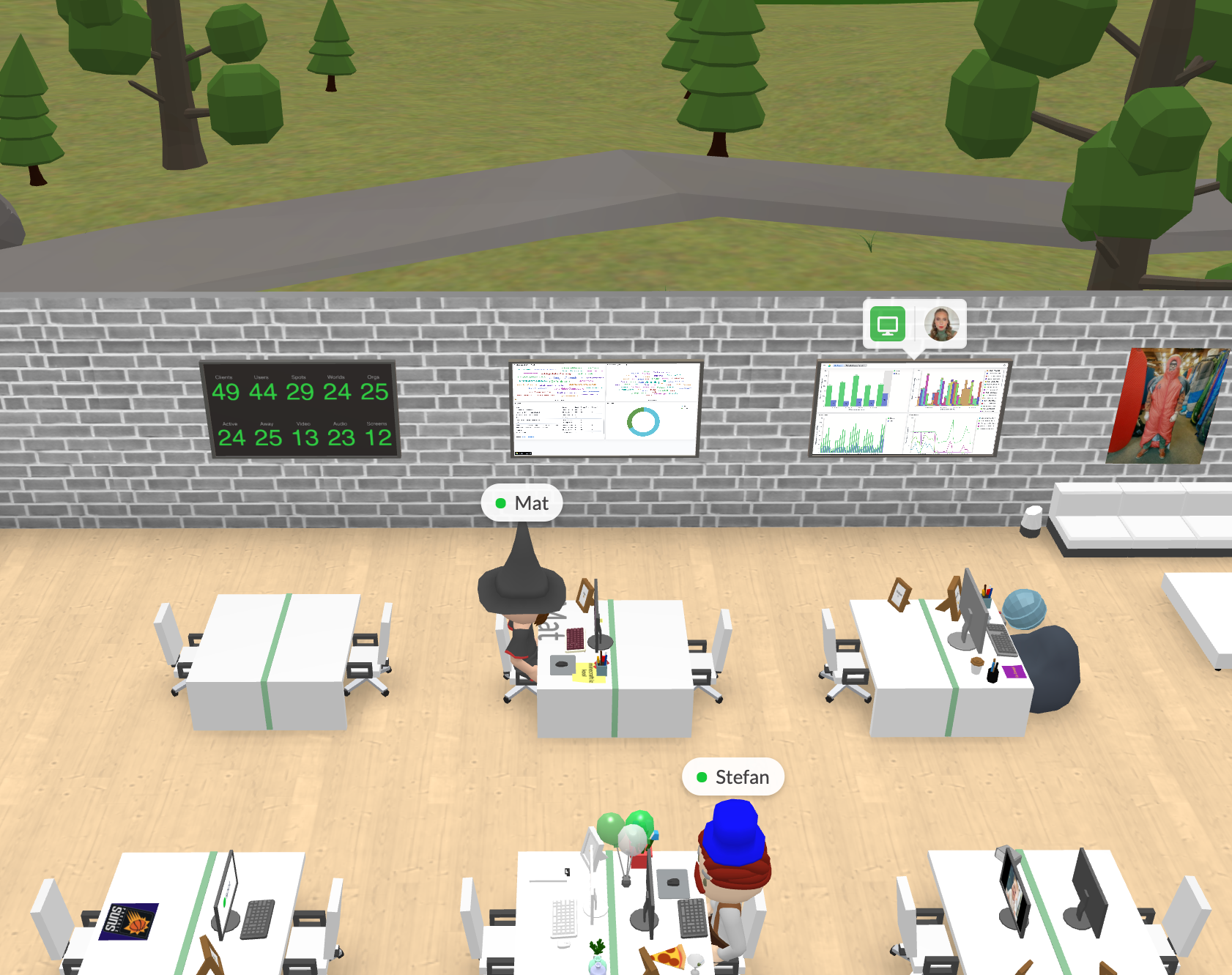 Shared experiences and serendipitous interactions create a renewed sense of camaraderie.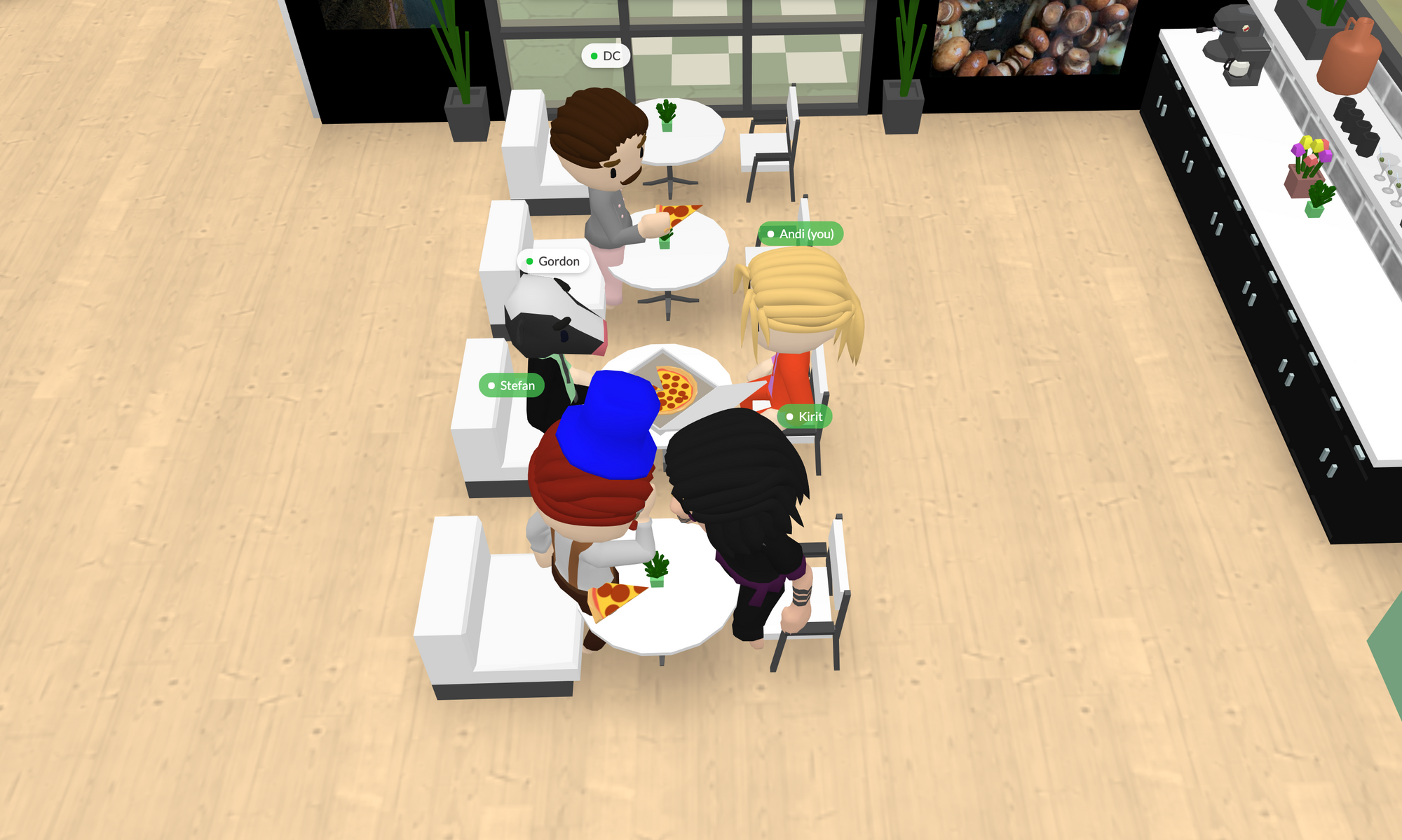 A true office is not limited by internal use. Analogous with a physical space, a virtual office is a place that represents the company and can play an important dynamic in external meetings, hiring, and events. Spot is built to be instantly accessible to anyone with a web browser and is a suitable option for sales meetings, candidate interviews, and meetups.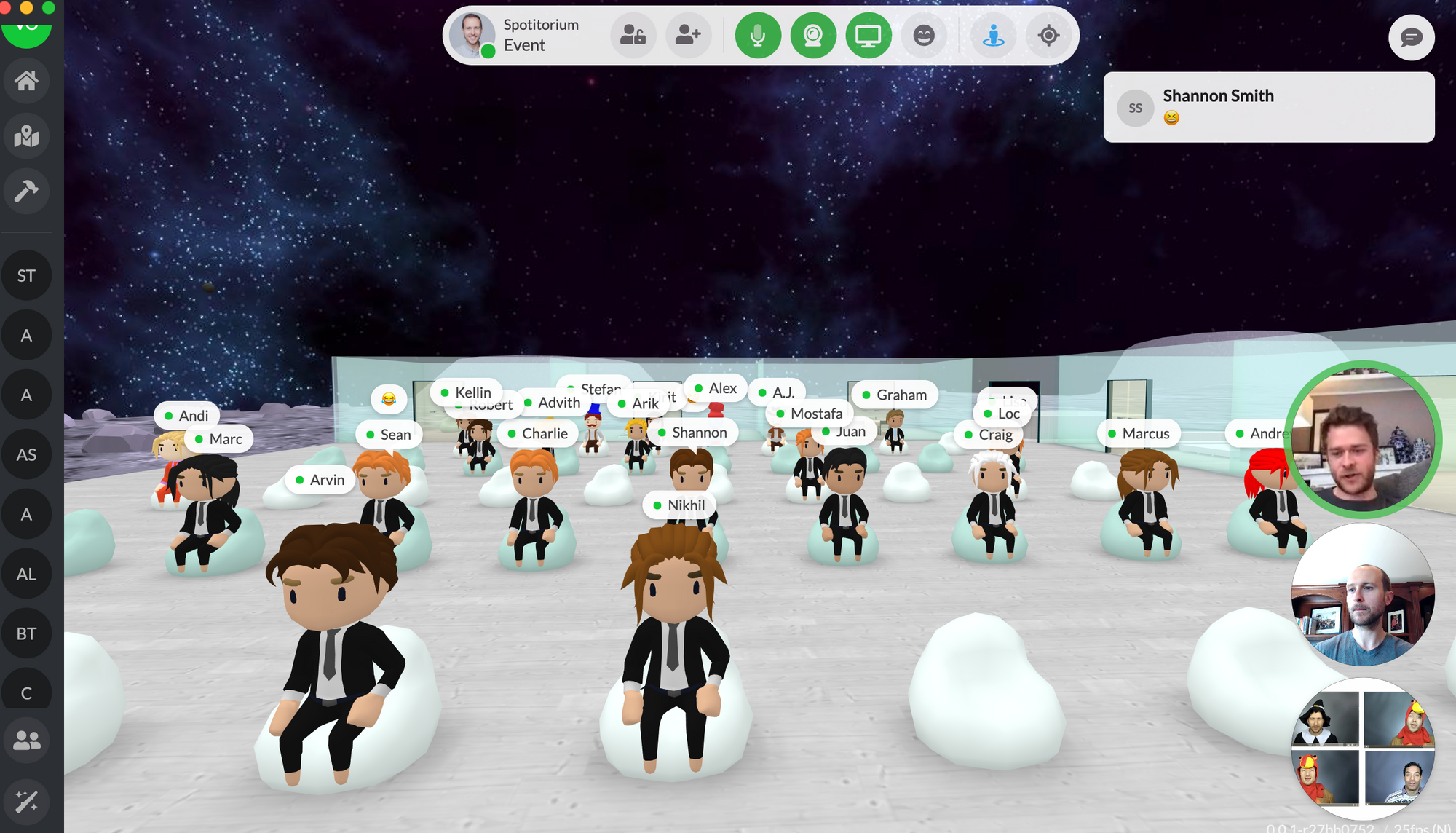 What's next?
As remote job postings are increasing at record levels, enabling distributed teams is more relevant than ever. Remote work is an incredibly powerful paradigm that more and more companies will be taking advantage of. It opens up vast markets for talent and gives workers focus and flexibility. At the same time, remote work can be fundamentally challenging when it comes to culture and communication.
Our goal at Spot is to give companies the best of both worlds: a highly engaged distributed team with a rich culture, seamless ways of communicating, and none of the downside. Spot is a lightweight virtual office that brings a new dimension to the remote workplace. (Not to mention, it is a lot of fun!)
Give it a shot right now, invite your coworkers, and let us know what you think!